RAS Medical Systems features a complete line of wheelchair accessible exercise and ambulation products. Many facilities may qualify for a 50% tax credit with purchase of any of our wheelchair accessible products. Please click here for PDF form 8826 to see if you qualify >>>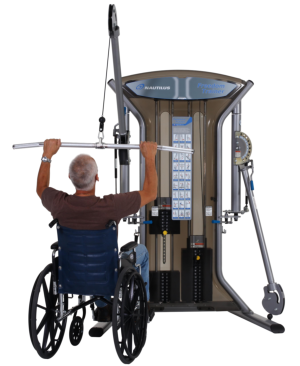 Nautilus Freedom Trainer facilitates virtually any movement pattern imaginable. The horizontal and vertical articulating arms allow easy access and greater range than other pulley systems. Although designed primarily for sports rehab, the Freedom Trainer lends itself perfectly to those confined to wheelchairs.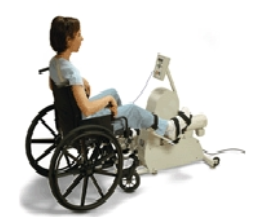 The Theracycle 100 delivers the benefits of cardiovascular workout and lower body exercise even for people with limited or no movement ability. The Theracycle motor provides muscle toning that can improve circulation, flexibility, and general well-being. Especially for users who have missed the benefits of regular exercise, the Theracycle 100 lets you design a workout that can rebuild strength, endurance, and mobility../p>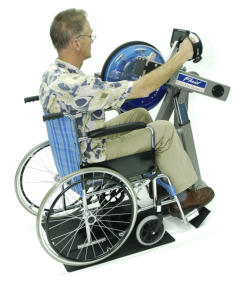 THE NEW, UNIQUE AND TECHNOLOGICALLY ADVANCED E-920 UBE has multiple adjustments to perfectly accommodate all levels of able bodied and those users with disabilities. The E-920 UBE Cycle is our top of the range medical grade rehab machine. The Upper Body Ergometer gives users the option of adjusting the crank arm length. This feature is especially useful for mechanical/ rehab/ and elite athlete use. The E-920 is perfect for the professional facility where maximum versatility of equipment is essential and is ideal for rehabilitation.