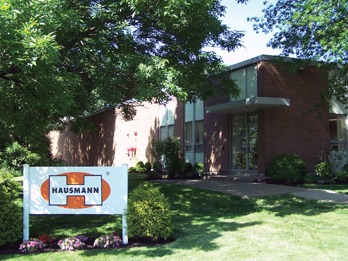 Welcome to S&W by Hausmann
Hausmann Industries, Inc. has been manufacturing a broad range of medical and therapy products for over 55 years. Located in northern New Jersey, Hausmann headquarters contains a 65,000 square foot high-tech manufacturing facility and offices. To insure quality, service and the fastest turn around time in the industry, Hausmann utilizes the latest in computer-operated woodworking machinery.
To compliment its varied line of products, Hausmann purchased the assets of S&W Enterprises, a long time manufacturer of quality hardwood medical and therapy equipment. This acquisition has enabled Hausmann to provide its dealers with an expanded product line consisting of more styles, an increased choice of materials, and several more popular pieces of Equipment.
For additional information, contact Hausmann at 1-888-428-7626, or visit our website: www.hausmann.com. A knowledgeable staff of customer field representatives are available for technical and sales support.